Episodes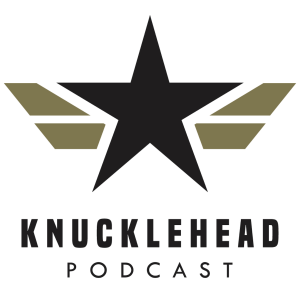 Tuesday Mar 09, 2021
Tuesday Mar 09, 2021
Hardwired with the desire to protect others, Mark has been involved with different institutions to protect and serve people. Capitalizing on the expertise he gained, he has now developed a system that provides solutions to safety needs including emergency response, executive protection, and asset protection.
His advice on how to conduct business with someone from outside your country:
Have a retainer and contract written by an attorney according to state law
Report your taxes
In today's edition of Knucklehead Podcast, our guest, Mark Ledlow will discuss topics concerning teenage psychology, the ropes of the security business, and his screw-up that cost him thousands of dollars. He will also share best practices and valuable advice about dealing business in the security industry.
Mark Ledlow is a Marine Corps Veteran and Owner at Ledlow Security Group. His executive protection experience includes working with dignitaries and royal families. Ledlow Security Group offers threat assessment /risk assessment services to provide solutions to safety needs. They are a group of professionals with law enforcement and military backgrounds.
Enjoy!
In This Episode
5:17 - Backstory of Mark Ledlow
9:06 - The psychology of adolescents
10:06 - The relationship between juvenile corrections and security business
11:45 - A sample scenario where people ask for security services
13:26 - What motivates him to venture into the business of security services
16:08 - A mistake that cost thousands of dollars in losses
18:27 - The biggest lesson he learned from his screw-up
21:52 - His mindset about failures and screw-ups
23:23 - Why people need to listen to his podcast
24:37 - His advice and best practices for running a security business
Favorite Quotes
"We're working for a Middle East Royal family in Beverly Hills and we have American culture while they have Sri Lankan culture. And that's the two different cultures that a lot of security agents, execs protection agents really struggle with. I was just being friendly. And two days later I got fired because I was being too nosy in his custom. That mistake cost me $20,000 for that month of work."
"My DNA has always been wired to protect. From firefighting and to law enforcement corrections, always protecting the public interest."
"What you're dealing with is the psychology of those adolescents. They live in chaos. The minute you give them structure and organization and the detention center give them routine, they snap because in their role, they come from chaos."
"The biggest problem I see in the security industry is the handshake and verbal. You can lose hundreds of thousand dollars just over that. The verbal agreement or the handshake means nothing in court of law."
Get in touch with Mark Ledlow
Knucklehead Podcast is brought to you by Manscaped- Use the Promo Code: KNUCKLEHEAD  for 20% Off
Grab your COVID 19 survivor T-shirt HERE
Connect with Knucklehead Media Group
Website          https://knucklehead.agency/
Facebook       https://www.facebook.com/knuckleheadmg