Episodes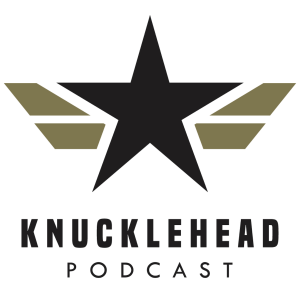 Monday Aug 02, 2021
Monday Aug 02, 2021
Having the lack of faith in handing over necessary things to his people, Cory lost half a million dollars in his business. After finding himself with the wrong priority, he has now centered his efforts on the value of leadership and how to empower leaders so they can empower their teams.
The most valuable lesson about leadership:
Leadership isn't about you. It's about the willingness to serve and add value to people.
In today's edition of the Knucklehead Podcast, our guest, Cory Lee will talk about the
leadership lesson he finds the most valuable. He will also share his story on what made him embrace the leadership values, how high-performing individuals or teams respond to problems, and why evaluated experiences provide the most effective learning opportunities. In this episode, you will also be surprised to find out how your relationship with your spouse contributes to the success of your business.
Cory Lee is a Leadership Consultant and an experienced entrepreneur with a demonstrated history in developing businesses and developing leaders. He provides business consulting and leadership development training for businesses and entrepreneurs, so they can reach their full potential and maximize their relationships, results, and revenue.
Enjoy!
In This Episode
2:02 - Backstory of Cory Lee
3:52 - The reason he decided to sell his businesses
4:51 - His turning point in embracing the leadership value
9:08 - How Cory overcame his overly controlling nature
10:55 - How high-performing individuals respond to problems
13:13 - How Cory applies leadership and personal relationships to his business
15:36 - The leadership lesson he finds the most valuable
20:06 - What makes him include a spousal survey on his business landing page
22:32 - Why evaluating your mistakes is one of the most effective ways to learn
26:41 - The biggest business screw-ups he ever made
Favorite Quote
"I was trying to do our billing and I was trying to do it all. We were losing half a million dollars because I just didn't have the time to dig back through medical billing and those kinds of things. And because I was holding on to it, I was holding our business back." - Cory Lee
"When we were growing, one of the scariest moments for me was that moment when we hired our first team member because I realized that the decisions I made didn't just affect me and my family. They affected somebody else's family." - Cory Lee
"The whole reason we bring people onto our teams is that they have gifts and talents and abilities. For them to use those things, we have to empower them." - Cory Lee
"Some of the highest performing teams and highest performing individuals that I see, they are really intentional about taking time to reflect and get out of the situation just a little bit." - Cory Lee
"I truly enjoyed working alongside my wife day in and day out and really made a good team because our personalities are different and our strengths are different as well." - Cory Lee
"Leadership isn't about you. The best leaders I've found are the ones that are willing to serve and add value to people." - Cory Lee
"Most people say that experience is the greatest teacher, but it's really evaluated experience is the greatest teacher." - Cory Lee
How to get connected with Cory Lee
Reach out to Justin Szerletich to get in touch with Knucklehead Media Group
Knucklehead Podcast is brought to you by Manscaped- Use the Promo Code: KNUCKLEHEAD  for 20% Off
Grab your COVID 19 survivor T-shirt HERE
Connect with Knucklehead Media Group
Knucklehead Media Group is your "push button" for podcasts. We help companies and organizations tell their story using podcasts and best practices for content distribution. Home to some of the top podcasts across multiple categories, captivating coursework on gaining traction with your show, and consulting to those companies BOLD enough to get some wins. We believe your mistakes set the foundation for your success, those stories help customers beat a pathway to your doorstep, and the myths from bringing business online shouldn't hold you back from getting yours.
Click here to more episodes of the Knucklehead Podcast