Episodes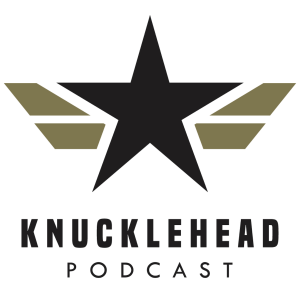 Monday Mar 22, 2021
Monday Mar 22, 2021
Finding the success in the failures, Amy has taken the massive losses in the family business as a springboard to propel her into the future. Rather than using her mistakes as an excuse, she finds herself digging deeper to figure out how she can get better, do better, and recover.
In today's edition of the Knucklehead Podcast, our guest, Amy Johannesen will tell her story of how losing $2 million of company finances and a debt of $7 million led her to become an expert in solving business problems, building teams, and serving the community. As a committed mother of five, sheSolving will also share her dedication to bringing a fresh perspective to the educational system at Rockwall ISD.
Amy Johannesen is a seasoned business owner and a Facilitator at Lynskey Management Services, specializing in helping entrepreneurs grow faster and smarter. With her 20 years of business ownership, she helps entrepreneurs solve business problems through experience and group accountability.
Enjoy!
In This Episode
4:16 - Backstory of Amy Johannesen
7:26 - How she handled the challenges of running a family business
12:42 - How Amy serves her local community
15:22 - Her perspective of what makes good school board
20:21 – Bad hiring decisions that led to $7 million debt and $2 million losses in 2011
22:15 - How they overcame the huge loss in their business finances
26:10 - The path to where her business and passion are going forward
32:52 - Her insight on dealing with failures
Favorite Quotes
"I ended up hiring a very close friend of mine to take over our finances. And so I brought her in as a trusted advisor in a high ranking member of our staff. And she took advantage of my personal relationship and the access that she had to our finances. And she ended up in embezzling nearly $300,000. That was gut-wrenching."
"The motivation behind it for me is there are things that happen in life. And so situations that you're encountered with and sometimes they don't go the way you planned. You can use that as your excuse or you can use that as your motivation to get better and to do better the next time."
"We had a commitment to our employees and staff and the decisions that you make when you're in a leadership position trickles down and affects everyone. You're responsible for your family and your livelihood but the family of everyone that you've employed as well."
"When people would ask me what I did or what was my job description, I always said I was the chief firefighter. Because when you're in an operations role, it's whack-a-mole. You're constantly just putting out fires. And that's what I did, putting out fires and removing obstacles so that we could be the best team that we could."
"My husband and I volunteer in a number of capacities within our local community, professional organizations and charitable organizations. This was just an opportunity for me to put all of my passions together, solving business problems and building teams. And obviously I care about my children because I'm a committed mother and I could put all of those passions together into the same focus and attention."
"All good teams should be made up of people from several different perspectives, different experiences that can bring all of that together for the collective good."
"Growth and progress comes from change. You can't just keep doing what you've always done and expect a different result. I think you really have to get out of your comfort zone some time and friction puts out the best possible outcome."
"As a small business owner, you know how hard it is when you're just keeping your head above water and you can get really overwhelmed when you carry the weight of the world like that. And so it's a great community to be able to bring people together and provide that for them."
"The struggle that we have with our company, as low as we were, we were able to turn that around in two years through a lot of grit and perseverance and hard work."
Get in touch with Amy Johannesen
Lynskey Management Services Website
Amy Johannesen for Local School Board
Knucklehead Podcast is brought to you by Manscaped- Use the Promo Code: KNUCKLEHEAD  for 20% Off
Grab your COVID 19 survivor T-shirt HERE
Connect with Knucklehead Media Group
Website          https://knucklehead.agency/
Facebook       https://www.facebook.com/knuckleheadmg
Twitter           https://twitter.com/knuckleheadmg