Episodes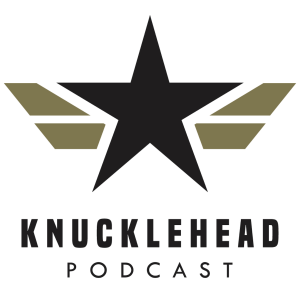 Tuesday Apr 06, 2021
Tuesday Apr 06, 2021
Feeling emotionally devastated for not getting into his dream film school, Justin capitalized on his love for numbers to gain valuable business fundamentals from executives and CEOs of Fortune 100 companies. Though he never foreseen these turn of events, the leadership and financial lessons he learned have enabled him to launch his own digital creative agency that leans toward great financial forecasts.
His advice:
Don't be afraid to fail. Consider every business as an experiment. That way, if it fails, you know it was just an experiment.
In today's edition of the Knucklehead Podcast, our guest, Justin Kelsey will talk about how his rejection from entering his dream film school has brought him into the financial world and now as a founder and CEO of a digital creative agency. He will also share a great community where you can network and collaborate with successful people rooting for you and your success.
Justin Kelsey is the Founder and CEO of VAXA Digital, a digital strategy and creative agency specializing in all aspects of scroll-stopping content creation, strategy, and advertising for e-commerce brands and agencies. They provide a wide array of both custom-tailored and pre-packaged solutions to ensure growth for e-commerce brands of all sizes.
In This Episode
1:39 - Justin Kelsey's digital agency
2:55 - How privacy changes from big tech companies impacted their business
7:14 - Backstory of Justin Kelsey
9:46 - List of companies he started as a kid
16:29 - How his rejection from his dream school turned him into a seasoned entrepreneur
19:22 - How he maintains a balance between serving mature businesses and developing a team
24:37 - How he discovered TRENDS and what attracted him to take action with them
Favorite Quotes
"I had my heart broken a little bit when I applied to FSU film school and did not get in. Like that was my dream of going to film school and I had no idea that that was really probably the reason I am where I am today." - Justin Kelsey
"The beautiful thing about creative is you can run it on Facebook, you can take that on YouTube, Google ads, Tik TOK or Snapchat." - Justin Kelsey
"I love the modelling side and the business side of things. That allowed me to build a nest egg. I learned a lot of really valuable business fundamentals by doing consulting for 500 companies and working with their executives and CEOs of these massive companies." - Justin Kelsey
"Most creative agencies are so ingrained in Facebook, but they're not ingrained in their own financials. They're not doing margin calculations. They're not doing forecasting for two to three years out versus that just kind of comes natural now because I was doing that all the time when I was in consulting." - Justin Kelsey
"I think that the screw ups are how you learn and those scripts should be happening every single day when you're in the stage of a new business." - Justin Kelsey
"If you can make a significant 1% improvement every day, to the previous day in terms of how your process is structured, you're going to be improving."  - Justin Kelsey
"You have to have those screw ups to realize where you can improve. From there, make sure you're taking action on those. Make sure you're building something into your process. Make sure you have a process." - Justin Kelsey
"When you do make those screw ups, figure out how you can take those and turn them into some part of your process. And if you don't have a process, definitely make one because that's probably what caused that screw up in the first place." - Justin Kelsey
How to get in touch with Justin Kelsey
Linktree   vaxa.digital/justin
Website   vaxadigital.com
Knucklehead Podcast is brought to you by Manscaped- Use the Promo Code: KNUCKLEHEAD  for 20% Off
Grab your COVID 19 survivor T-shirt HERE
Connect with Knucklehead Media Group
Website          https://knucklehead.agency/
Facebook       https://www.facebook.com/knuckleheadmg
Twitter           https://twitter.com/knuckleheadmg