Episodes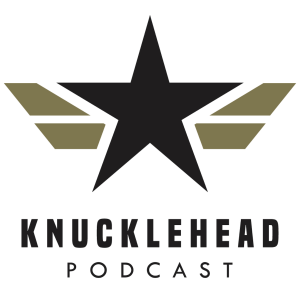 Tuesday Aug 07, 2018
Tuesday Aug 07, 2018
If you've ever taken some time to listen to TED speakers, they've drilled down into a topic so specifc that it is very insightful, inspirational, and most of the time very informative. Ever wonder what it takes to stand on that stage and spit wisdow on your area of expertise? Why not throw a demanding military career on top of that as well as raising a family? Each of those can serve as a distraction that would throw most people off the path to being a speaker, sharing your knowledge and helping those that need to hear your story - well, Sean Douglas at The Success Corps does a masterful job of grabbing your attention, and helping you understand how to take what's yours. Sean is a TEDx Speaker, Resilience Implementer, International Radio Show Host, and Author that inspires and motivates you to "Live Your Brand" so you can grow personally and professionally. He teaches Mental, Physical, Social/Emotional, and Spiritual Resilience skills that empowers you to withstand, recover, and grow through the face of adversity, stress, and the changing demands in your life. Sean empowers people and equips them with the tools necessary to live an EPIC life.  
Check out our latest episode on iTunes, or your favorite podcast listening app. Remember to check out more from Sean Douglas on Facebook, in Life Transformation Radio, Vetprenuer Tribe and The Success Corps, and his public page Sean Douglas, Public Speaker. #dontbebeta #getsomewins
On the Book of faces:
https://www.facebook.com/SeanCandiDouglas
Listen to Knucklehead Podcast on iTunes, Podbean, or your favorite podcast listening app on Google Play.