Episodes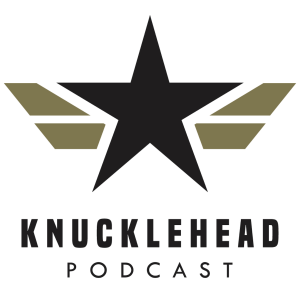 Tuesday Mar 30, 2021
Tuesday Mar 30, 2021
In today's edition of Knucklehead Podcast, our guest, Jonny Price discusses Kiva, Wefunder, alligator infested rivers in Africa and his move from England to the States to be court his now spouse. We discuss San Francisco, his decision to leave the Bay Area and move to Nashville, as well as various other topics concerning mistakes he has made along the way, his time in Africa, fundraising and his transition from Kiva to Wefunder!
Jonny Price is the VP of Fundraising at Wefunder. He leads the fundraising team at Wefunder and makes it easier for founders to raise up to $5M in capital. Before Wefunder, he founded the U.S. team at Kiva.org, and led that for 7 years. He's an expert in social enterprise and fintech, as well as Regulation Crowdfunding!
Wefunder is a PBC and B Corp on a mission to save the American Dream. If you're a founder looking at raising capital from your fans, as well as rich people, find them below.
Enjoy!
Get in touch with Jonny Price
Knucklehead Podcast is brought to you by Manscaped- Use the Promo Code: KNUCKLEHEAD  for 20% Off
Grab your COVID 19 survivor T-shirt HERE
Connect with Knucklehead Media Group
Website          https://knucklehead.agency/
Facebook       https://www.facebook.com/knuckleheadmg